I was just playing with some pipe cleaners...and next thing you know SHABAM..this happened.
I do lots of random things like this, so I think I'll just dump them all in this thread from now on, if that is ok. :3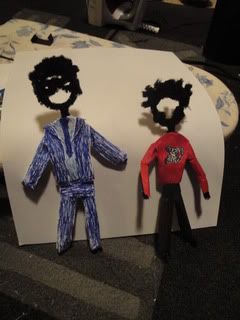 I actually have some things to do tonight.... but maybe I'll take them on some adventures soon...
Tiny Jemaine's clothes look a little crappy because I didn't have a regular tipped blue marker... will fix.