Hello. :) Iisrelativelynewhere.
Made this.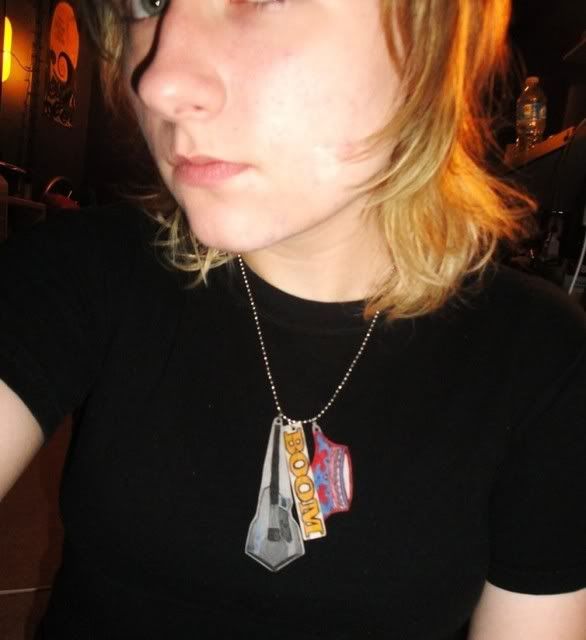 Close-up here:
http://img.photobucket.com/albums/v670/Psycho7772/DSC01325.jpg
I'm currently working on a Jemaine one and a Mel one too, for a couple of my friends. I'll post pictures when they're done.
The idea of charm bracelets has also crossed my mind.
Anybody else made stuff from shrinky dinks? :3
Got any awesome ideas for charms?
I kinda want to sell them on etsy, but I don't know yet.