11th
2010: Manchester, UK - first show
Sarah was there
FOTCfanbase: People dressed like jemaine and as robots have just entered the queue at the venue.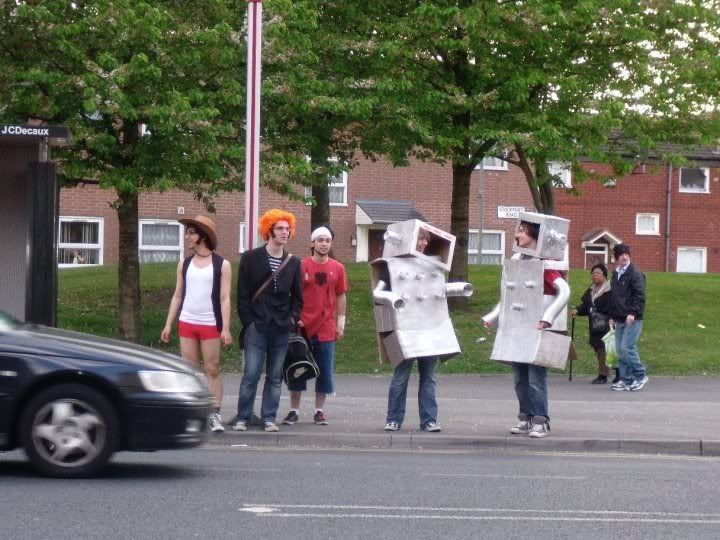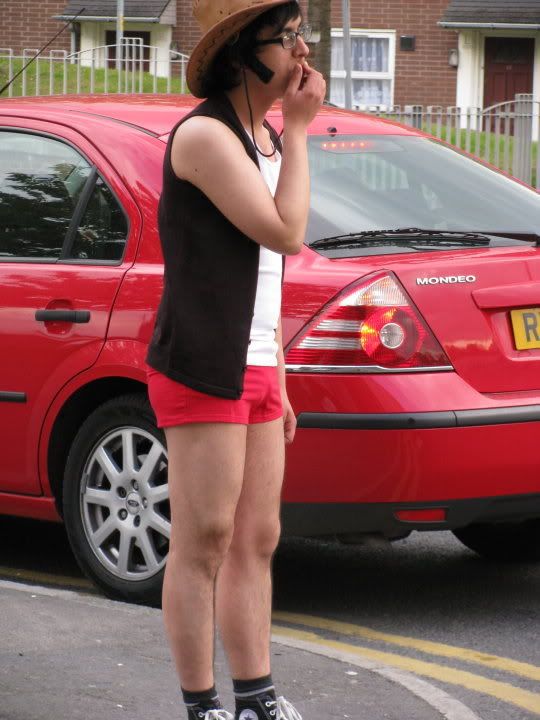 they said Hello to the audience and started talking about sheets, the audience were flummoxed but upon further investigation I have discovered online that in NZ they call bed linen Manchester! They then asked where the name Manchester derived from no-one knew, "you should Google yourself Manchester!" Jemaine responded to the audiences silence ( I have also since looked to see where the name Manchester originates and it's actually from "mam" meaning "Breast like hill" and "ceaster" meaning "town" maybe the Mancunians among us knew and just didn't want to shout out "Breast like hill town!") They had however heard about the media calling Manchester "Gunchester" and asked everyone to wave their guns in the air!
FOTCfanbase: Highlights tonight - oh happy dance yeah, mancunian david bowie and albi, election banter and jemaine' s thoughts on our prime minister.
I_am_Heather: Bret tried to talk like Ringo Starr but failed miserably. Jemaine sang Albi in scouse, that mutated into a mancunian/yorkshire hybrid. #fotc

Also, Jemaine informed us of important issues, such as David Cameron being elected new PM whilst we were in there. Boos EVERYWHERE #fotc
My favourite parts had to be Bret doing whale noises and Jemaine doing "Albi the racist dragon" in a rather convincing Ringo Starr accent. They also told us who had been declared Prime minister in the time we had been in the theatre to which a heckler queried "can't you do it?" I think our country would be a much better place with Bret and Jemaine in charge rather than Cameron and Clegg!
Red wrote:Apparently Bret sang the Korean Karaoke song and asked the audience to sing along (which didn't go very well) while Jemaine snuck backstage and "took a nap."
[youtube]http://www.youtube.com/watch?v=Yb_tdm25Yw4[/youtube]
the setlist:
sargifster wrote:Hmm... Interesting. The set list has the second new song on it - but they didn't play it. I think I would have remembered if they had.

I seriously hope we get it in Glasgow.

(Although we did get the "third new song" in Manchester last night.)
I Told You I Was Freaky (plus banter) - we didn't hear that song much
the Guild guitar
the profile
Meet and greet
(Just to confirm that they have not let celebrity and cult status go to their heads they did at least an hour meet and greet after the show in the freezing UK weather, signing memorabilia, taking photos with the fans and showing a genuine interest in the people who had waited to meet them, true gents! )
gezyka wrote:By the way, Heather told me on twitter that she and Nigel had some alone time (

), that he played her uke (

), and that he was surprised that she even knew who he was and what he did with WIUO.
Oh! And the poster